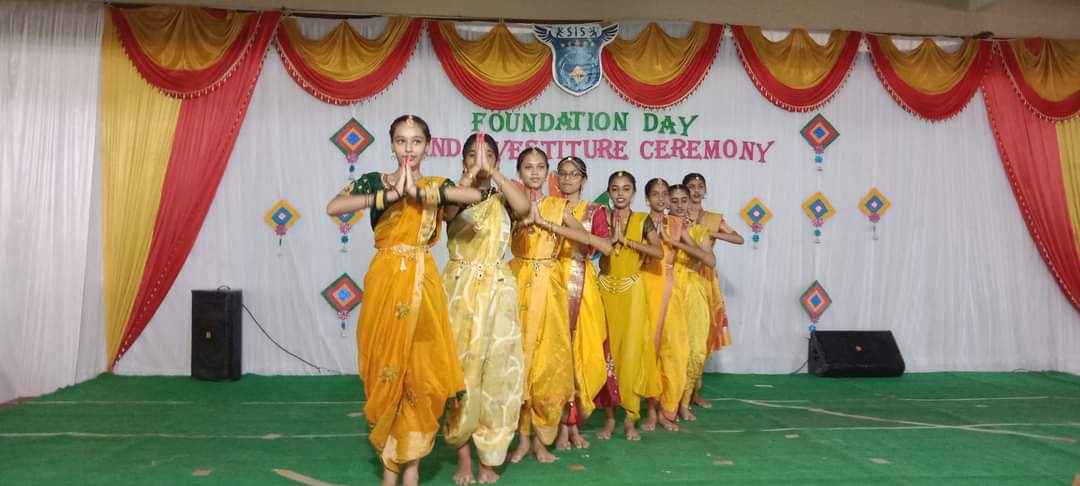 🎂 💐Foundation Day Cum Investiture Ceremony Celebration 2023-24. 💐🎂
"Yesterday is a dream, tomorrow is a vision, but a day well lived makes every yesterday a dream of happiness and every tomorrow a vision of hope".
"Keeping the same fervour in mind, Saket International School, Anjad on its successful completion of 8 glorious years of gracious existence on 4th July 2023, commemorated the day as its Foundation Day and the School Cabinet 2023-24 installation day.
The bonafide moments of conferring titles and investing powers to the members of the school council was organized during the 'Investiture Ceremony' at the school auditorium.
The celebration started with lamp lighting ceremony by chief guest 💐 Mr. Vitthal Ji Patidar, guest of honour 💐 Mrs. Madhuri Patidar, educational director 💐 Mr. Sushil Kotwale and principal 💐 Mr. Abhishek Goswami followed by guest welcome.
Principal Mr. Abhishek Goswami administered the oath of office to the newly elected cabinet members and along with dignitaries gave the badges and sashes to the elected members.
In his address, the Guest of the day Mr. Vitthal Ji Patidar congratulated the newly appointed school cabinet on being crowned for the coveted posts. He advised students to balance academics with administrative responsibilities to excel in both the fields. Educational director Mr. Sushil Kotwale also congratulated everyone for the successful completion of 8 glorious years and advised children to 'walk their talk' so as to set exemplary footprints for the upcoming juniors and to be role models for them.
Dance and song rendition by the students added colour and vibrancy to the event.
The function highlighted by cake incision ceremony done by all the dignitaries where school was filled with joy and thunder of students clap