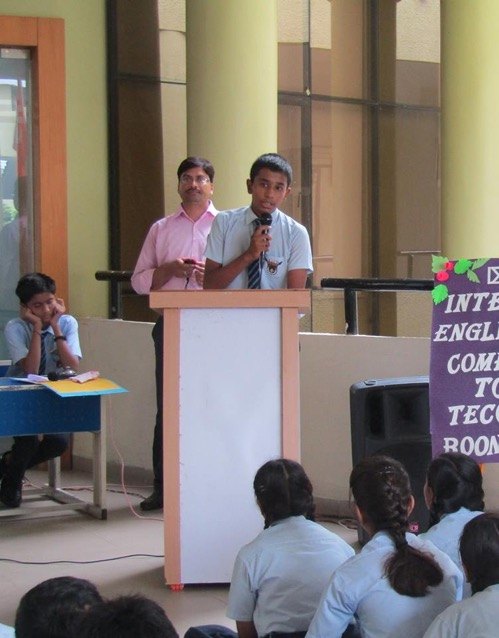 Inter House English Debate Competition
Every candidate goes into every debate hoping that they can own a particular moment.
Last but not the least senior section of the school was enthralled with DEBATE COMPETITION on the topic of "Is Technology a Boon or Bane?
Students from different houses of class IX & X participated with the sole motive of proving their point to the opponents and had displayed their knowledge to achieve success. The day remarked the enchantment of the glorious victories secured by the winners of different houses.