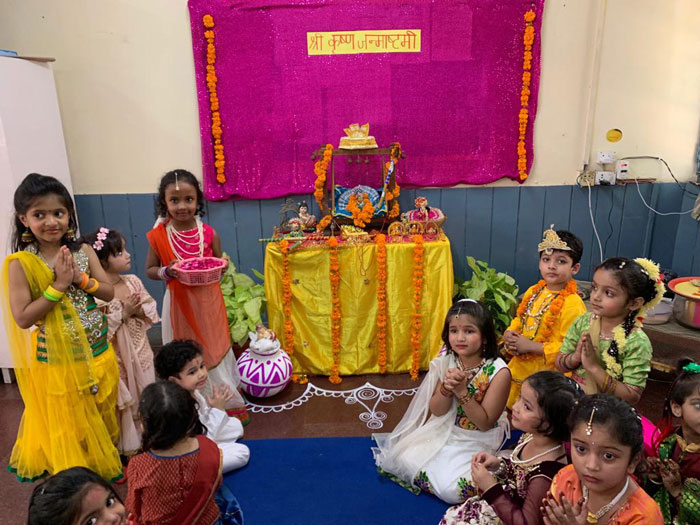 Creation is only the projection into form of that which already exists. – Bhagwad Gita – Lord Krishna.
Janamashtami , the birth of Lord Krishna was celebrated with great pomp and festivity by the tiny tots of Saket International School.Students dressed as Radha – Krishna gave a traditional touch to the celebration.
Entire school celebrated Janamashtami with great fervor and gaiety and students participated in the Dahi- Handhi festive activity. The tiny tots danced around the Dahi- Handi to the beats of janmashtami songs filling the air with joy and festive spirit. A beautiful backdrop was made with little Krishna in the cradle. The entire celebration was withheld to remember the great and personified creator, who is the master of all spheres of life.