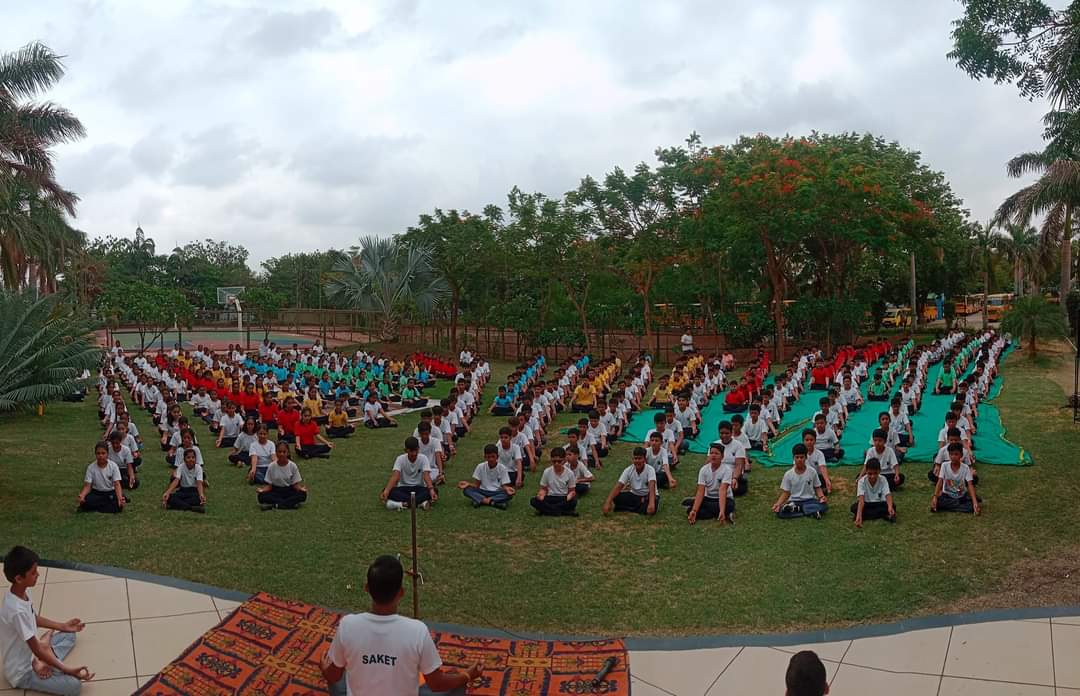 "Yoga for Vasudhaiva Kutumbakam"🧘‍♀️
🧘‍♀️Yoga is the journey of the self, to the self, through the self.🧘‍♀️
Yoga, an ancient practice, has become increasingly popular in today's busy society. For many people, yoga provides a retreat from their chaotic and busy lives.💐
Participating in yoga activities and meditation can help in enhancing one's mental health.
Keeping the innumerable benefits of yoga, Saket International School, Anjad celebrated International Yoga Day on 21st June 2023.
The highlights of the day included a spectacular display of Yoga Postures followed by relaxation and meditation session organised by Heartfulness and Zumba.
Yoga develops inner awareness. It focuses one's attention on one's body's abilities at the present moment. It also helps to develop and strengthen the mind and body.
We wish to imbibe the essence of yoga in our younger generation. Hence, let us take a vow to make yoga a daily practice.
Team SIS.