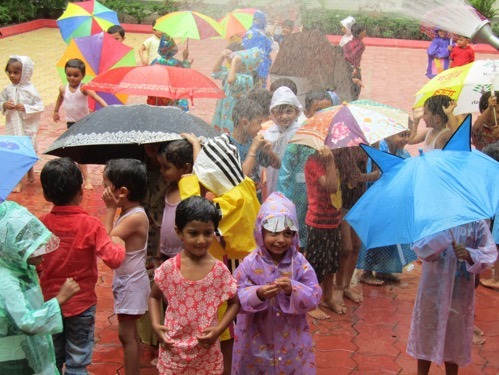 Saket International School keeps on concocting innovative techniques and styles with which learning could be made more prompt and interesting and another such step was the Rain Day Celebration conducted for pre-primary section of the school held on 1 Aug, 2018.
Instead of confining celebration in their class rooms, the students of classes Nursery, LKG, UKG were brought out in open quadrangle of the school premises by their teachers with umbrellas and rain coats to enjoy the playful rainy weather. The kids really had a festivity time with their friends and teachers.
The purpose of this event, held especially for the pre-primary section, was to introduce the tiny-tots to the monsoon season and all the best practices that go along with it in a playful manner.