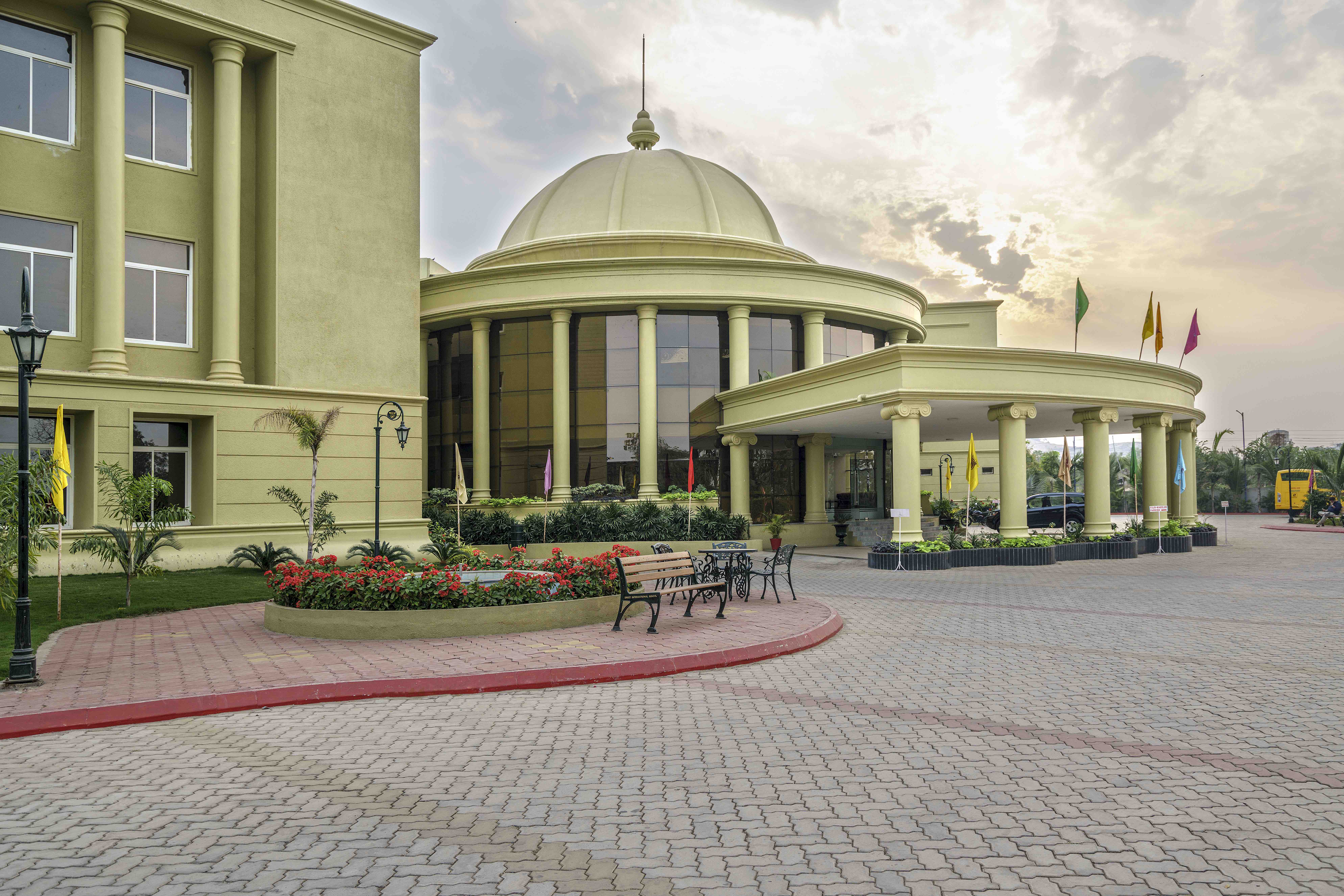 School Building
The School Building is designed to supplement more concentration and pyramidal energy recognized by Vastu shastra. Every floor have access to the green and beautiful surrounding. The school is well designed consisting of separate blocks for the pre-primary, primary, elementary and senior students.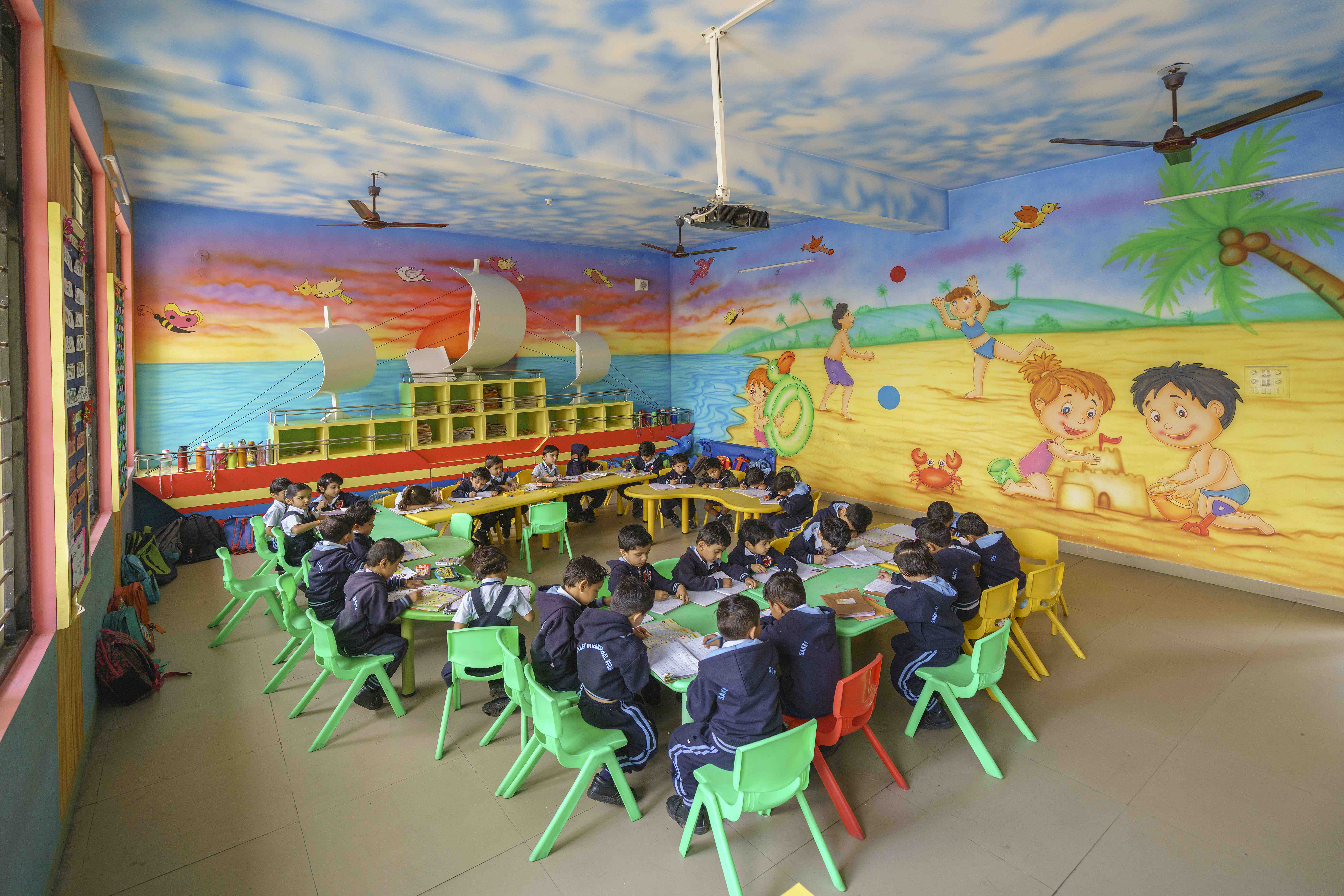 School Classroom
Each classroom provides subject specific learning aids and multi-media projector. Text based learning is provided support with audio visual supplement to provide lasting learning experience. All classrooms are designed according to ISO. Each class is designed keeping in mind proper illumination, ventilation, classroom sitting and other accommodating facilities.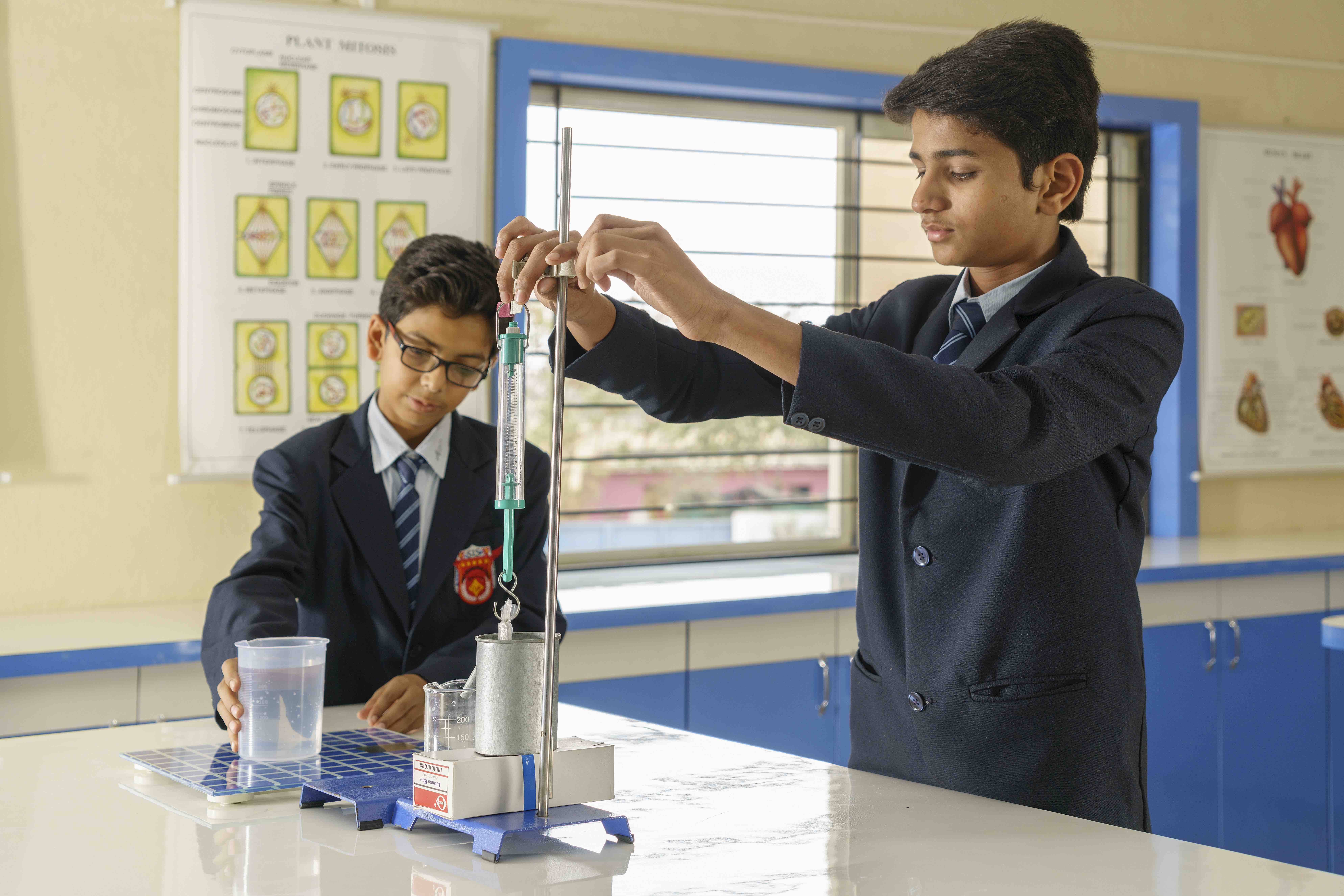 LABORATORIES
Subject based laboratories of Computer, Science, Math and Language help to adjoin theory in practice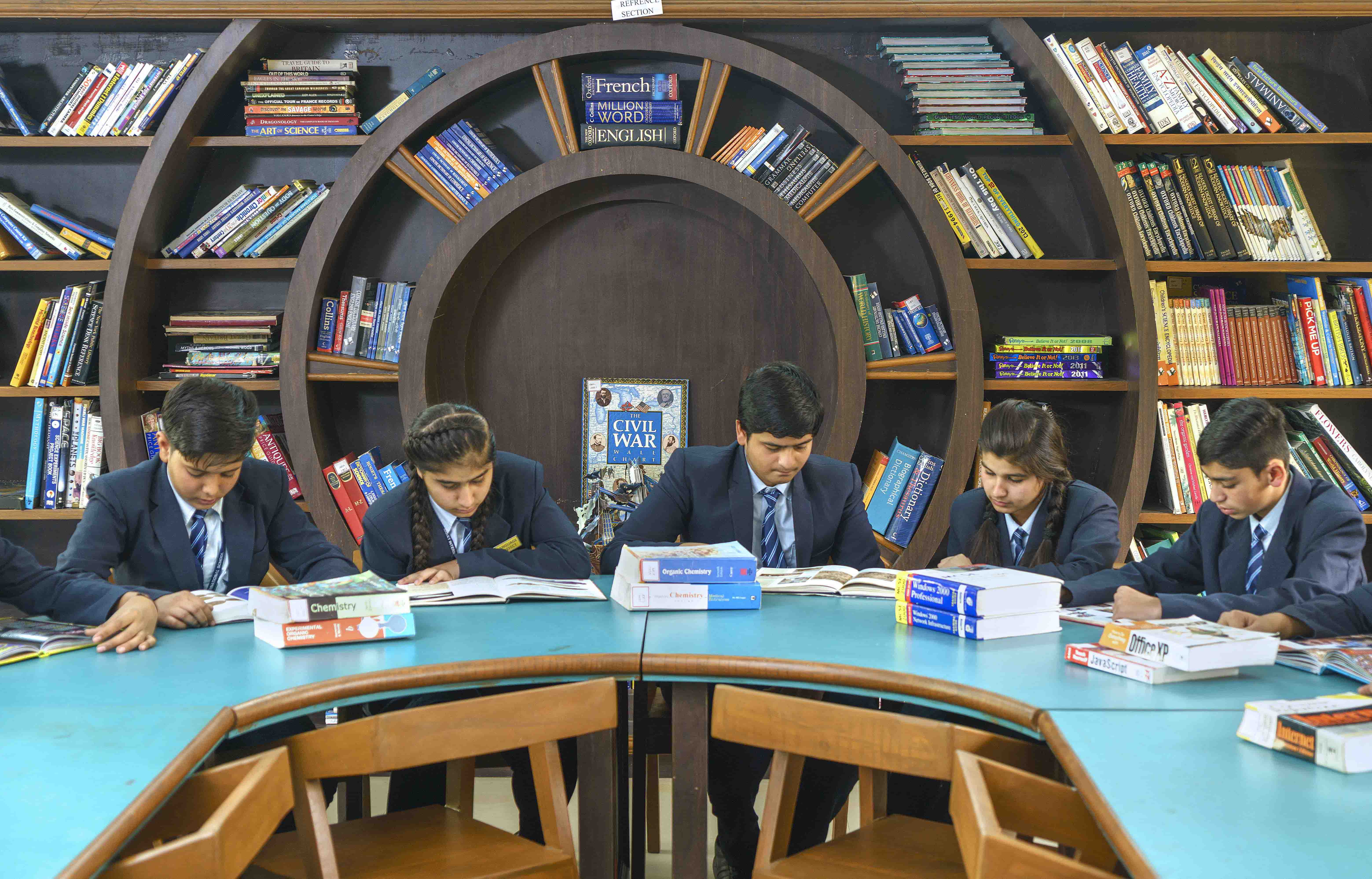 Library
It is the aim of the SAKET INTERNATIONAL SCHOOL to provide the encouragement and stimulation to make books a central component of a child's life in a continuing effort to make reading a fun.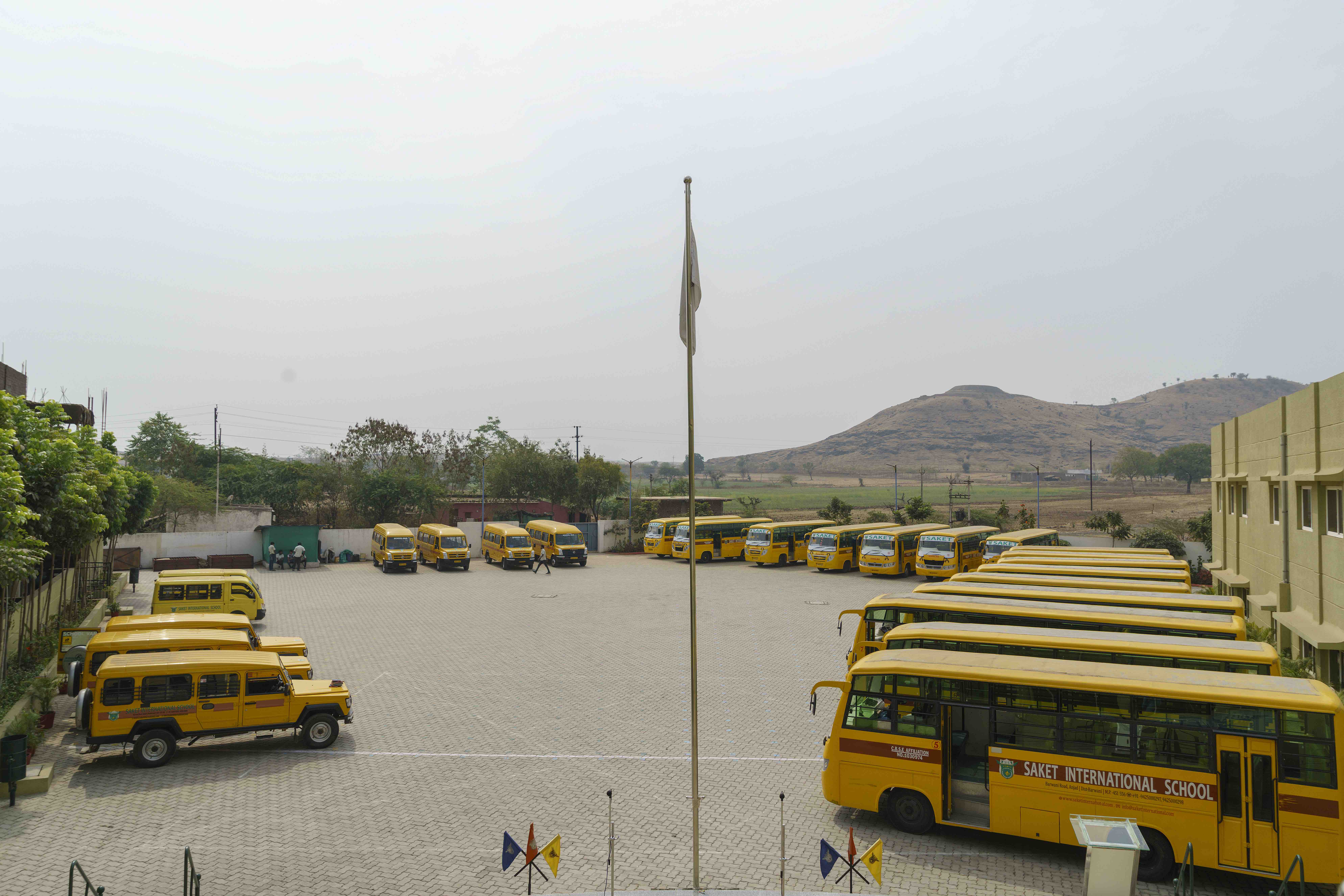 Transportation
For the convenience of Day boarders, the school has provided a fleet of buses. Buses will play around the town. Bus facility is optional. Buses are also provided for educational excursion and field trips of students.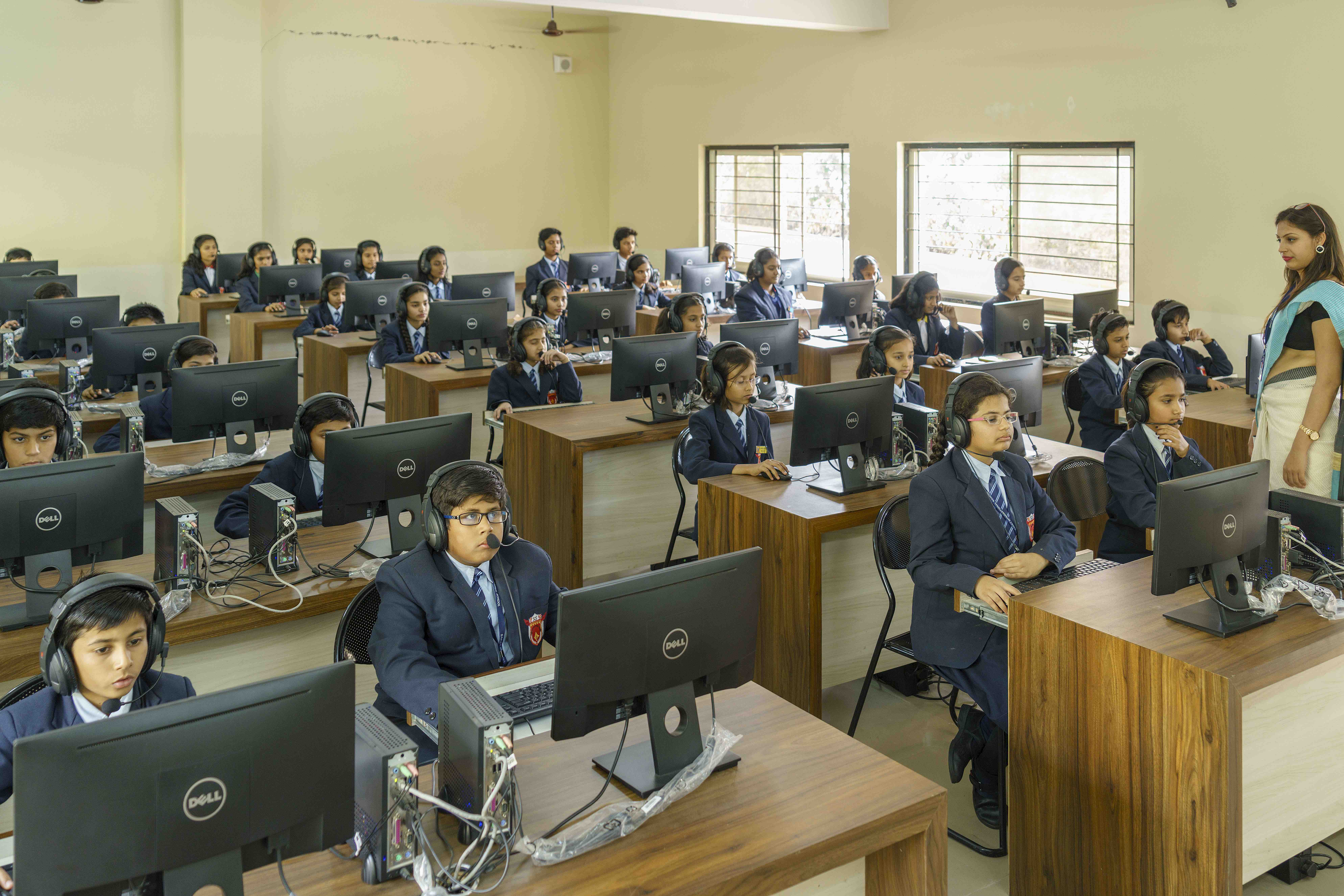 Audio - Visual Hall
School has modern electronic facilities like VCR, LCD, OHP etc. Various good programs as well documentaries will be shown in the hall. Laureates and educationist lectures will be arranged in the hall.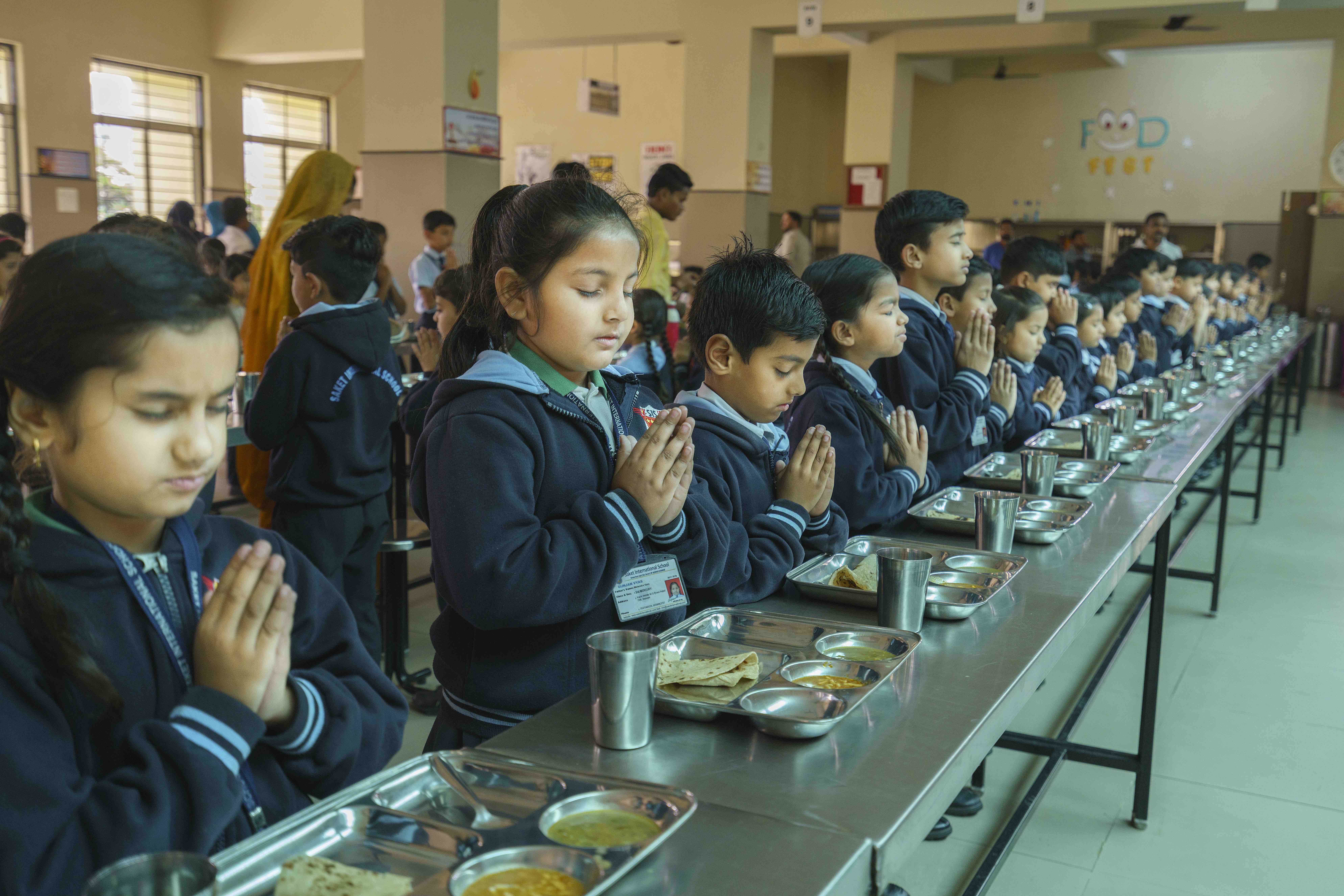 Mess
A mess will be managed in the school to provide delicious, balanced and wholesome vegetarian food to the children as per the recommendation of Dietitian. Eatables from outside will not be permitted. All Day-Boarders are provided with the mid-day meal. The kitchen is hygienically maintained with all equipment made of stainless steel (Food grade). The food will be served hot with the aid of hot food trolleys. Parents are requested to inform the school administration in case the student has been allergic to any food item or is on doctor's prescription.